GSI Newsroom
Sustainability and traceability, along with the effects of climate change and other environmental issues, are topics leading the conversation at the Sustainable Foods Institute at the Monterey Bay Aquarium's Cooking for Solutions conference.
Bringing a food truck into a city known for great food trucks takes a lot of chutzpah, but if one city can pull it off it is definitely New Orleans.
Serendipity has played a major role in Gulf Seafood Institute's (GSI) board member Bob Gill's life and career. His first attempt at forestry and wildlife management studies at the University of Maine ended in his second year when he decided to pack his bags and head to the Great Northwest to work on Mt. Hood for the U.S. Department of Forestry.
Louisiana Chef Philippe Parola has had his eye on the Asian carp situation in Louisiana for several years, and he is not shy about expressing his worry and frustration over the slow bureaucracy of addressing what he sees as a serious threat to the ecosystem and the state's multi-million dollar recreational and commercial fishing industry.
Bringing origin and quality assurance in the shrimping industry to a whole new level, Florida's Wood's Fisheries raises the bar by promoting electronic traceability, sustainability and quality initiatives for all Gulf seafood.
Four funds aimed at helping Apalachicola Bay communities that produce 85% of Florida oysters recover from the collapse of the oyster harvesting industry have been announced.
For more than 50 years, Deanie's Seafood Restaurants & Seafood Market have been a leader in serving the best boiled, broiled and fried Louisiana seafood prepared with signature seasonings. A new chapter has been added to this Crescent City seafood purveyor, it is the first restaurant and seafood market in New Orleans to earn the Louisiana Wild Seafood Certification.
From Texas to Florida, the number of oysters harvested in the Gulf is at one of the lowest on record. Three years after the Deepwater Horizon Oil Spill, oyster industry experts have no answers on the cause of the steep decline; especially on public grounds relied upon by commercial fishermen.
Good Friday is about the biggest day of the year for seafood eating in Louisiana, especially for Catholics in New Orleans. Supply is looking good but better bring some extra cash to your favorite fish market. That's according to Harlon Pearce, chairman of the Gulf Seafood Institute.
William S. "Corky" Perret has experienced large-scale devastation and disaster in Gulf fisheries first hand. He is also one of the few experts having the skills and knowledge to help those fisheries successful recovery time and time again.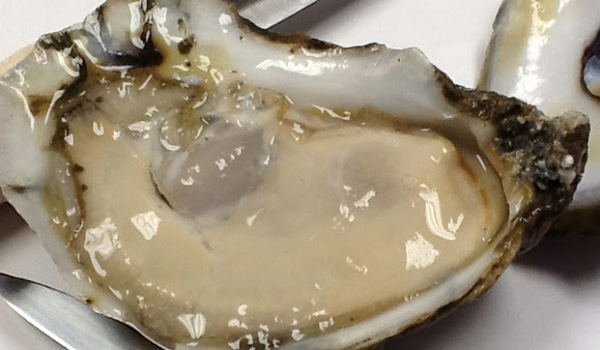 During the past few years the Gulf oysters industry has had to adapted to both man-made and natural challenges. Oystermen from around the State of Louisiana will meet discuss the important issues and challenges currently being faced in the Gulf of Mexico at their annual Louisiana Oyster Industry Convention.
The popularity of grouper in both recreational and commercial fishing sectors is leading to a showdown between the commercial and recreational fisherman.
More than a dozen Gulf of Mexico commercial king mackerel fishermen, from as far away as Louisiana, attended South Atlantic Fishery Management Council's public hearing on management alternatives for king and Spanish mackerel.
George Graham's Acadiana Table Blog has been nominated by SAVEUR magazine in the category of Best Regional Cuisine Blog in the Fifth Annual SAVEUR Magazine Best Food Blog Awards.